It's no news that Nigeria is very rich in cultural heritage which is very diverse. You have the three major tribes which are Yoruba, Hausa, Ibo.
We also have Efik, Tiv, Edo culture and several others.
The traditional wedding is an avenue to display this rich traditional culture among friends and family especially in an extravagant way.
As with most Nigerian weddings, you are sure to have guests that are not known and were not invited (popularly called Mo gbo, mo ya – literal translation is "I heard, I came")
Traditional Attires: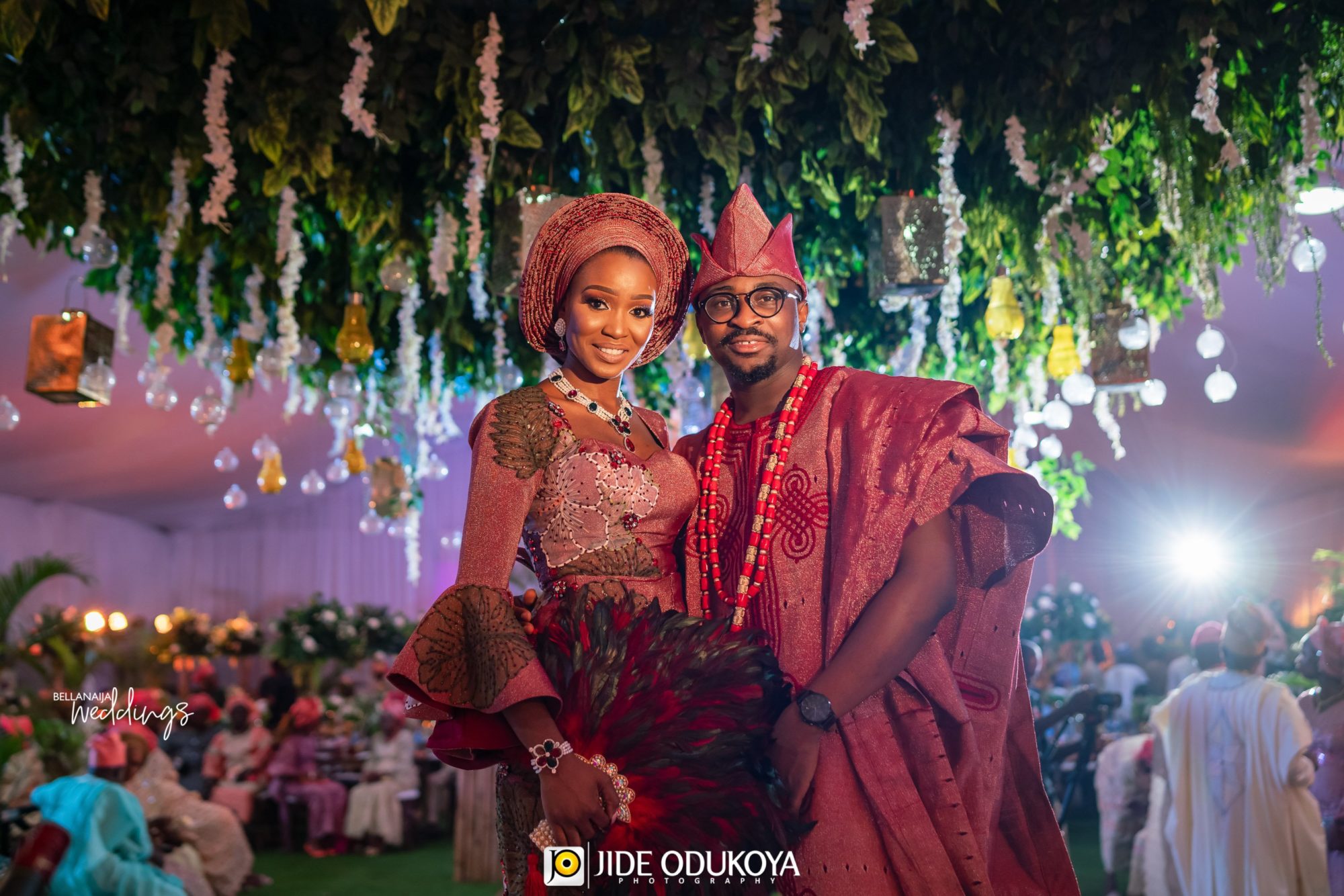 Oh my GOSH! This is one of the high points of a Nigerian traditional wedding. The couple are dressed in traditional attires representing their different tribes. In a situation of inter tribal marriages, couples usually have 2 different attires each representing their rich culture.
The parents of the couple are also usually extravagantly dressed with the best of their culture fabric carefully selected so that you can easily recognize them in a crowd as the parents of the couple (our mothers are especially guilty of this).
Traditional Food
Where do I even start from? There can be no Nigerian wedding without Nigerian foods and I'm not talking about the famous Nigerian Jollof rice (that's a staple at parties) but the traditional meals representing the culture of the couple getting married and their families.
You can expect to have food like Amala on point, Gbegiri, Ewedu, pounded yam (Iyan), Efo riro for the Yorubas; Ofe-Nsala, swallow, Abacha (African salad), Ukwa (African breadfruit) for Ibos, Tuwo, Masa, Miyan Geda, Suya for the Hausas. This is definitely not an exclusive list.
Traditional Music
At a typical Nigerian traditional wedding, you would have at least a live band (most would have both live band and DJ). The live band they can entertain us according to our traditional heritage.
At a traditional Nigerian wedding, you must have the special hailing of guests and family, spraying money.
At a traditional Nigerian wedding, you may need to be friendly with the caterer and "aunties" so that you get food and souvenirs.
With a good wedding planner like us, you don't need to do that because everything is extra organized.
Traditional weddings are always colorful, fun and many times extravagant with lots of family members and friends.
What do you love about a traditional Nigerian party?